That is a really weird thing for a book lover to say right??? But it is so true. I love reading and getting lost in each book but I hate the daunting task of starting a new and here is why:
I am still not over my previous book
I wouldn't say I have a book hangover on every book but a lot of the times I am still thinking about what I read. This makes me so not into picking up another book. I am already so invested in that story, that world it is hard imagining moving on.
There are so many books I have issues picking one
I know this sounds dumb but seriously. I have so many ARCS, ebooks and physical books sometimes I am overwhelmed. I don't even know what I want to read or am in the mood for most of the time.

I want to already be invested/hooked
I hate that beginning period of a book where I need to get into and be invested. If it doesn't hook me within the first 10% I find I have to force myself to pick it up to keep going. I hate that feeling so much and I actually dread going into a book for fear it will be like that.
So they may not be the best of reasons but they are the truth. I can't be the only one who feels this way (at least I hope not!)
Do you hate starting new books or are you excited at the idea of jumping into a new world?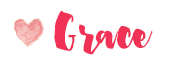 Related Posts