Lots of people reread books. Like most people right? Yeah not me. I have reread ONE book. The Fault in Our Stars before the movie came out. And it proved point two below. In theory, I would love to reread all my favorites. In reality, it won't happen and here is why:
There are already too many books to read
My TBR on Goodreads is somewhere around 275. And we all know that isn't even including a ton of other I forgot to add. Plus the bunch that will come out. Or the ton of titles I got on Amazon on sale sitting on my Kindle. You get the idea.
I would totally skim and skip because I would know what happens
So when I did reread TFIOS I totally skimmed and skip sections. I was all "I know what happens already"  I mean I know that is stupid but I couldn't help it. So then I felt like it was a waste of time. Since then if a movie is coming out I just read a summary or something to refresh my memory.
I am really scared it will change how I feel about a book . . . in a negative way
This is probably the biggest reason. Especially for books I LOVE. What if I reread it and don't feel the same. Mainly books that I have read a long time ago, from high school and such. I love Catcher in the Rye. But what if I read it today and hated it. I think that would really do some damage. I mean I loved it so much I put together this whole project where I compared lyrics from my favorite band at the time (Bouncing Souls for those who care) to parts in the book and all this nonsense. I was super excited. What if turns out I think it is all garbage now. I don't want my memory of the book and the time in which I read it to change, if that makes any sense.So maybe in some cases I am less nervous about how I feel about the book but if it will affect my memory of the time in which I read it.
So there you go. Maybe one day I will turn into a rereader of books. For now though I think I will stick to those I haven't read yet.
Are you guys rereaders? Do you reread books over and over? Only certain books?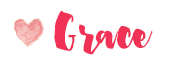 Related Posts