I saw this tag on Tracy @ Cornerfolds and Molly @ Molly's Book Nook and knew I had to do it because I love quizzes!! Not sure I agree with all the outcomes but it was still fun
1. WHAT IS THE MEANING OF YOUR NAME?
The name Grace is an English baby name. In English the meaning of the name Grace is: From the word 'grace', derived from the Latin 'gratia', meaning God's favor. (source)
I used to hate my name. I thought it was an old lady name. Now I love it because it is an old lady name 🙂
2. WHAT IS YOUR MYERS-BRIGGS PERSONALITY TYPE? (LINK)
3. WHAT IS YOUR ZODIAC SIGN?
Libra.
Strengths: Cooperative,diplomatic, gracious, fair-minded, social
Weaknesses: Indecisive, avoids confrontations, will carry a grudge, self-pity
Libra likes: Harmony, gentleness, sharing with others, the outdoors
Libra dislikes: Violence, injustice, loudmouths, conformity
I am definitely a Libra. I don't put a ton of stock in this stuff but I always feel like most qualities line up with mine.
4. WHAT HOGWARTS HOUSE WOULD YOU BE IN?
I did the all questions quiz and these were my results
This is consistent with every sorting quiz I have ever taken so I believe it!
5. WHAT ARE YOUR LEARNING STYLES? (LINK)
I took the quiz and this is what I got:
Visual 6
Aural 6
Read/Write 10
Kinesthetic 3
I have a mild read/write learning preference.
This sounds pretty right on. I would skip class in college a lot and just read the books and did fine 🙂
6. ARE YOU MORE OF A LEFT-BRAIN OR A RIGHT-BRAIN PERSON? (LINK)
Apparently I am a right brain person. I would have guessed left for sure.Maybe I just wish I was that way who knows.
7. WHAT CAREER ARE YOU MEANT TO BE IN? (LINK)
I got WRITER.
You have a skill for language, your imagination is vast and you are artistic and creative. Your brain is just overflowing with ideas, and all you have to do is get a piece of paper and share it with the world. You were born to turn words into magical stories.
Yeah no. I am so not meant to be a writer. A professional reader sure.
9. WHAT DIVERGENT FACTION DO YOU BELONG IN? (LINK)
I got Abnegation. I am not so sure but ok. I have taken a couple quizzes like this and never goteen anything consistent so I am not sure.
You belong with the selfless. You always find yourself lending a hand to others, and you seldom realize it. You truly care about the people around you, and you're the first to notice when someone is under the weather. Just when you think you have a day to spend for yourself, you probably catch yourself listening to a friend dish about her problems instead. Some people might tag you as "boring", but those closest to you know that you're a simple gal with the purest of hearts.

10. WHAT DOES YOUR BIRTH ORDER SAY ABOUT YOU? (LINK)
The Baby
Stereotype: Free spirit, risk taker, charming.
Why it's true: Parents are less cautious. (Hey, the older ones ate the dog's food and lived!) And they also probably have more resources than they did when starting out. "Parents are more lenient, so youngest kids tend to be less rules-oriented, and yet they still get lots of attention," says Salmon.
When it's not: "Some babies resent not being taken seriously," says Linda Campbell, a professor of counseling and human development at the University of Georgia, in Athens. "They might become very responsible, like the oldest, or social, like the middle."
Sure I'll buy this one to some extent.
---
If anyone wants to do this I would love to see everyone's answers. Quizzes are so much fun 🙂
If you have taken the quizzes, how accurate was it to who you think you are? Who else is a Gryffindor?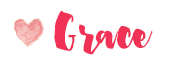 Related Posts