The Skinnytaste Cookbook

by Gina Homolka
Published by Potter/TenSpeed/Harmony on September 30th 2014
Genres: Cooking
Pages: 320
Buy on Amazon
Goodreads

Get the recipes everyone is talking about in the debut cookbook from the wildly popular blog Skinnytaste Gina Homolka is America's most trusted home cook when it comes to easy, flavorful recipes that are miraculously low-calorie and made from all-natural, easy-to-find ingredients. Her blog, Skinnytaste is the number one go-to site for slimmed down recipes that you'd swear are anything but. It only takes one look to see why people go crazy for Gina's food: cheesy, creamy Fettuccini Alfredo with Chicken and Broccoli with only 420 calories per serving, breakfast dishes like Make-Ahead Western Omelet "Muffins" that truly fill you up until lunchtime, and sweets such as Double Chocolate Chip Walnut Cookies that are low in sugar and butter-free but still totally indulgent. The Skinnytaste Cookbook features 150 amazing recipes: 125 all-new dishes and 25 must-have favorites. As a busy mother of two, Gina started Skinnytaste when she wanted to lose a few pounds herself. She turned to Weight Watchers for help and liked the program but struggled to find enough tempting recipes to help her stay on track. Instead, she started "skinny-fying" her favorite meals so that she could eat happily while losing weight. With 100 stunning photographs and detailed nutritional information for every recipe, The Skinnytaste Cookbook is an incredible resource of fulfilling, joy-inducing meals that every home cook will love.
I have loved Skinnytaste as a website for a good number of years now. So of course I was jazzed when Gina Homolka was coming out with a cook book. I was also lucky enough to have friend gift this to me after turning them onto to the website. YAY!
This is a pretty big, hardcover beauty. It is broken into twelve sections: Skinny Basics, Sunny morning, Skinny-licious Soups & Chilis, Sandwiches on the Lighter Side, Skinny Bites, Fabulous Main Dish Salads, Perfect Poultry, Lean Meat Dishes, Fabulous Fish, Meatless Mains, Veggie-Licous Sides and Skinny Sweet Tooth.
I love the Skinny Basics section. It is nice and short and is super helpful. It is packed with great info on how to get started, how to make your calories count, and how to makeover your pantry, freezer and fridge.
Pictured above: S0-Addicted Chicken Enchiladas and Slow-Cooker Enchilada Soup
I've read through the whole book but have mostly made recipes from the Soup & Chilis, Poultry, Lean Meats, and Meatless Mains sections just due to my family's tastes and preferences. Honestly, almost all the recipes sound delicious. Also, the photography in the book is outstanding. All the dishes look amazing!
All the recipes have how many it serves as well as if the recipe is vegetarian, gluten-free, quick (ready in 30 minutes or less), freezer friendly or for the slow cooker. Beyond the standard ingredients and steps on how to prepare, she includes a listing of the nutritional values per serving. Sometimes there is also what she calls "skinny scoop" which is like a little nugget of info, suggested side pairings or substitutions listed.
Pictured above: Noodle-less Zucchini Lasagna, Slow-Cooker Jerk Chicken Tacos and Slow Cooker Piccalilli
The thing about her recipes, cookbook or website, is that they are fairly easy, use commonly found ingredients (I have always found what I needed at the super market), are on the healthier side and are really yummy. Even my picky husband will at least try most meals and ends up liking them. Also, since its only the two of us and two small children there are usually left overs which means either some for a leftover night or lunch for me. Either way thats a win in my book!
I totally recommend this cookbook to anyone really. It has great variety, easy recipes and is pretty healthy. A definite must if you want to start cooking more or put more choices in your rotation.
Do you have the cookbook? Do you follow Skinnytaste online? What are your favorite recipes?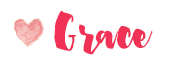 Related Posts