You may not have noticed but a lot of my reviews note how I got emotional, teary-eyed, blubbered like a baby at a book. Maybe not. Either way while I don't usually cry at normal life things I am a mess with books, TV and movies. I have cried on more than one occasion at commercials. There is a State Farm one with a couple and a growing family one that gets me every time. So I wanted to talk all the things that make me cry in a book.
Death
Let's start big. Death. Dying. It could be the main character. A love interest. An elderly grandfather. Pretty much anything but the hated character(if there is one). If there is a death I am at least tearing up. In the case of some books – say The Fault in Our Stars – I was a blubbering mess. Like snotty puffy eyed mess.
Signature Cry: THE UGLY CRY

Sickness
This is usually pre-death. Possibly they are just sick and no death will occur. But when an illness is discovered, either by the character or it is revealed to us the reader, I can't take it. Especially if you know they will die. This should help me be strong for that moment. Alas, it does not.
Signature Cry: SOBBING
Break Ups
Ok so we have left the super serious health issues behind us and moved on to super sappy break up moments. If it is a couple I love and they break up tears may be shed.
Signature Cry: The I CAN'T BELEIVE THAT JUST HAPPENED CRY

Goodbyes
This is such a big one for me. Goodbyes always get me. Throwing it back to TV for a moment : I used to cry when on the Real World (is that even a show anymore??) the cast packed up and went home adn they all said goodbye. I mean half of them didn't like each other. They were all obnoxious. And still I got emotional. So imagine when it is fictional characters whom I love. Yeah I'm a big old mess.
Signature Cry: THE SINGLE TEAR

Family Moments
An emotional family moment can be well, emotional. Some examples would be when a family member discloses the said illness from above to the rest of the family, dealing with the death from above with your family, someone coming back to their family after, I don't know, 10 years of being abducted. You get the picture.
Signature Cry: THE TRYING NOT TO CRY

Big Emotional Speeches
This can be either an actual speech, like at a conference like in Still Alice or something more like a character going on about something – love, death, friendship.
Signature Cry: GAVE ME THE FEELS CRY

The HEA
This is the best cry. When everything in the book comes together: our hero defeats evil, friendships are made stronger, families get back together or the OTP you have been rooting for comes together. YAY for the good stuff!!
Signature Cry: HAPPY TEARS
What makes you cry? What's your signature cry?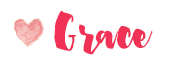 Related Posts