My wonderful friend over at ChristenHeartsPinterest sent me this info graphic and said I should do a post. So here it is. The graphic is from Booklikes.com and is a really fun way to look at reading.
After reading through the the graphic above here is my self diagnosed reading style:
25% Polygamist Reader
This is lower than the others listed because this is new to me. With my sudden love of audiobooks, I now do an audiobook and an ebook at the same time. I do make sure they are different subjects to make sure they don't mix.
37.5% Extrovert Reader
This is weird because in life I am more of an introvert but I guess books are different right? I do tend to have favorites genres bit I will totally read anything. I mean I'll at least try it but will DNF that bad boy if its bad. I figure you never know if you will like something if you don't pick it up.
37.5% Altruist Reader
But of course. I love to recommend great reads to friends and family (and you guys!). I love to read to my kids. Spread the reading love is something I love to do. (I also apparently love the word love.)
What kind of reader are you? Are you a mix of two or more? Are you a whole different style not listed?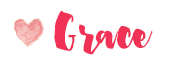 Related Posts