Television
New Girl // This was a while ago now but I binged all 6 (?) seasons of the show. I loved it so much. It was an easy show to have on and still do things. I loved all the crazy characters. I can't wait for the last season.
Game of Thrones// Um how come I didn't watch this sooner?? I really thought it was a show I wouldn't like but man I was wrong. Yes there are a million characters and storylines and yes I got a little lost here and there. Still! It was so good and am excited new season just started.
The Keepers // I finally finished this on Netflix. I was eh on it. I think it was a little slow and a little long and repetitive. Still it was interesting.
The Great British Baking Show // Yay for new episodes on PBS!! Can't get enough.
Spring Baking Championship // Since I needed more baking in my life I binged all three seasons of this one. Not as good as The Great British Baking Show but fun.
Food Network Star // I somehow missed that this started and just caught up with it. I love a cooking a how!!
Movies
Spotlight // Wow that was good. This was a quiet movie but with a big impact. I get why it won best picture the year it was nominated.
The Big Short // Another  great movie from that year. I seriously could have used this movie to understand the financial collapse when it was happening and I was working. Still well done and still had some humor.
What have you been watching lately?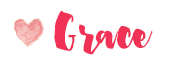 Related Posts