Television
Master of None // I binged season 2 in 2 days. I loved this season as much if not more than season 1. Aziz Ansari takes tough topics and makes them funny in a heartfelt way. The Thanksgiving episode was my favorite.
Unbreakable Kimmy Schmidt // I am conflicted on season 3. There were parts I really liked and thought were funny. Then there were some drawn out storylines and I felt the ending was blah. So mixed bag for me.
The Wire // Guys we finally finished The Wire!!! This is definitely up there in my top 5 shows of all time. Great series finale too.
Catastrophe// Oh this show. Funny but brutal sometimes. Ended on a lower note for the couple and wonder where it will go next season.
The Keepers // This I started after hearing about it from a couple of places. It is a docuseries about the murder of a nun. It is good but I find it a bit slow.
Movie
Mr. Right // This was awful. Yet I watched it anyways. Mostly because I like Anna Kendrick and the dude in it. The actual plot is so far fetched and it was just super dumb. I would skip it for sure if I were you.
Comedy Specials
Ali Wong: Baby Cobra // This was super funny. I hadn't heard of Ali Wong before stumbling on this special but man I will be looking out for her more. She does the special 7 months pregnant which good for her.
John Mulaney: New In Town & The Comeback Kid  // I knew who John Mulaney was and have seen him around but never watched his stand up special. Well I watched the first one and immediately put on the second. He had me cracking up from the beginning.
Amy Schumer: The Leather Special // I like Amy Schumer but this was not her best. There were some funny moments but overall it seemed like nothing new and not super funny.
What have you been watching lately?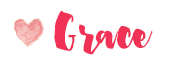 Related Posts