Television
The Wire // Finally! My husband and I watched the first episode months ago. I am happy to report we are doen with season 1. This is such a great show. I can't wait to get through the rest of the seasons.
The Good Place // I spoked about this one before but I lived this little binge. It was funny and clever.
ANTM// I used to LOVE this show growing up  and then stopped watching. When I heard it was coming back to VH1 I knew I had to watch. I have been and its just like I remember – vapid and total crap but I love it anyways.
The Great British Bake Off // Um when did this come on Netflix?? Has it always been there?? Ugh well I just found it and am obsessed. I can't stop watching!
Girls // Oh this show. It is in the last season and it probably should be. I love the show and hate all the characters. So not normal. It is off to a good start.
Big Little Lies // This was a favorite book of mine so I was wary of the show. SO far I am very pleased. Dark but witty. The acting has been spot on for me when it comes to the main three.
Movies
Harry Potter and the Sorcerer's Stone // I watched this one after reading the first couple. I had seen it years ago but wanted to be reminded again. God they were all so young!!
Harry Potter and the Prisoner of Azkaban // I skipped the second movie to watch this one because I had seen it before. This was such a great  adaptation I think. It makes me excited to watch the rest!
What have you been watching lately?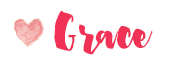 Related Posts