Weekly Rewind is a weekly feature where I will recap posts, books read, books bought and borrowed and whatever else from the past week. I've linked to The Sunday Post hosted by  Caffeinated Book Reviewer and Stacking the Shelves hosted by  Team Tynga's Reviews.
My husband took off Monday and we took the kids to the boardwalk before summer ends. They had a blast and they both went on the tiny kid rollercoaster with us. My daughter loved it and my son was scared shitless. Ooops! The rest of the week consisted of some school clothes shopping and seeing some family. We will hopefully be down at the beach and some barbecues on this long holiday weekend although it looks like we will be rained out. Hope everyone in the US has a wonderful Labor day weekend!
This week in blog posts
This week in reading
Autofocus // The Secret Ingredient of Wishes // Us
Stacking the Shelves
Random of the Week
Quote of the Week
" I have such a rich fantasy life, I can't help it. I do make up a lot of romantic stories in my head."
~Mindy Kaling
How was your week? Get any or read any amazing books?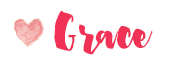 Related Posts