Weekly Rewind is a weekly feature where I will recap posts, books read, books bought and borrowed and whatever else from the past week. I've linked to The Sunday Post hosted by  Caffeinated Book Reviewer and Stacking the Shelves hosted by  Team Tynga's Reviews.
Wasn't a great reading week for me. I was super busy with my daughter's first dance class and first day of school. I also finished my binge of The Fall. Hoping to pick up the pace next week!
This week in blog posts
This week in reading
Finished: Cress by Marissa Meyer
Finished: A Window Opens by Elisabeth Egan
Finished: Softer than Steel by Jessica Topper
Purchased/Borrowed/For Review
The Two of Us by Andy Jones (For Review)
Overruled by Emma Chase (Purchased Audio)
The Unidentified Redhead by Alice Clayton (Purchased Audio)
The Sea of Tranquility: A Novel by Katja Millay (Purchased Audio)
Bookstagrammin'
My favorite pictures from my Instagram this week.
Quote of the Week
"Welcome to the yin and yang of parenthood: the moments when you feel like you won the motherhood jackpot, and the ones when you feel like a zookeeper breaking up a brawl among primates."
~ Elisabeth Egan, A Window Opens
What did your week look like? What books did you read/get?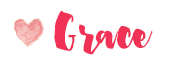 Related Posts