Weekly Rewind is a weekly feature where I will recap posts, books read, books bought and borrowed and whatever else from the past week. I've linked to The Sunday Post hosted by  Caffeinated Book Reviewer.
I took last week off from The Sunday Post because we just had a busy week and weekend and I had no time. But I am back. Not that it is any less busy. My little girl started kindergarten this week. Oh my that was tough and wonderful all at the same time. The kids also started their gymnastic classes and Addy started soccer. Oh and I got a new car! I am so excited to have a new and clean car. My other was pretty gross at this point to be honest. I'll be keeping much better care of this one from now on.  Hope you all had a great week!
This week in blog posts
This week in reading
Well this is two weeks. And I am hoping Lies She Told is done. Putting it here is my motivation!
Stacking the Shelves
Oh my lots of sales and freebies!

For Review

My TBR List WInner
Random of the Week
How was your week? Get any or read any amazing books?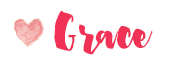 Related Posts