Weekly Rewind is a weekly feature where I will recap posts, books read, books bought and borrowed and whatever else from the past week. I've linked to The Sunday Post hosted by  Caffeinated Book Reviewer and Stacking the Shelves hosted by  Team Tynga's Reviews.
So I was back this week after a week off. Sometimes a little time off the blog does wonders. Anyways I got a lot of reading done which is always good. Otherwise just enjoying the summer. Today I am heading to Bookitcon Chapter 2 down in south Jersey. I am excited to go and see a bunch of authors I like and maybe meet some blogger friends???? Hope everyone had a great week!
This week in blog posts
This week in reading
This is really what I have read since my last weekly check in on 7.17.16.
Truly Madly Guilty // Appealed // It Ends With Us // Everything We Keep // Swear on This Life // Results May Vary // Been Here All Along // The Choices We Make // Hunger Makes Me a Modern Girl // How To Make Out
ARC August Update
So this week I only got through two books for Arc August – The Choices We Make and How To Make Out. I am working on my third – Her Darkest Nightmare and hope to knockout three next week. See my Goodreads  arcaugust16 shelf for updates
Stacking the Shelves
Purchased ~ Catching Jordan
Kindle First ~The Things We Wish Were True
For Review ~ Bad Boy, Hotline, The Vanishing Year
First to Read ~Kids of Appetite
Won ~The Serpent King, Twenty Boy Summer and Paper and Fire

Random of the Week
Quote of the Week
 "Nostalgia is recall without the criticism of the present day, all the good parts, memory without the pain. Finally, nostalgia asks so little of us, just to be noticed and revisited;"
― Carrie Brownstein, 

Hunger Makes Me a Modern Girl: A Memoir
How was your week? Get any or read any amazing books?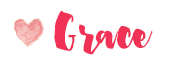 Related Posts