Weekly Rewind is a weekly feature where I will recap posts, books read, books bought and borrowed and whatever else from the past week. I've linked to The Sunday Post hosted by  Caffeinated Book Reviewer.
Guys the outside of my house is done!! Woohoo! Just some painting on the inside and we will be done. The weather was mostly nice with some thunderstorms thrown in. I'll take it. I have been obsessed with all things cooking shows. I am binging any competition show I can find! So much for reading. Oops. I need to kick it up a notch with the Make Me Read It Readathon next week. I am so excited to have brunch with my girls this morning. It has been too long since we have gotten together.  Hope you all had a great week!
This week in blog posts
This week in reading
Stacking the Shelves
I forgot about these two from a couple weeks ago.
Make Me Read It Results
I think I am going to start with The Sun is Also a Star
Random of the Week
How was your week? Get any or read any amazing books?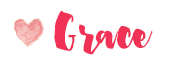 Related Posts