Weekly Rewind is a weekly feature where I will recap posts, books read, books bought and borrowed and whatever else from the past week. I've linked to The Sunday Post hosted by  Caffeinated Book Reviewer and Stacking the Shelves hosted by  Team Tynga's Reviews.
We had a super busy weekend last weekend that went into Monday with a really fun family day at the aquarium. We geared up for school and start of dance class as well. The weather has been gorgeous so we have been taking advantage of that  before it is over!
This week in blog posts
This week in reading
Finished: Dumplin' by Julie Murphy
Finished: Very in Pieces by Megan Frazer Blakemore
Finished: Hanover House by Brenda Novak
ARC August Progress
So I am almost done and should finish The Drowning by Monday. Also I was able to sneak in Hanover House which was also an ARC.
Purchased/Borrowed/For Review
Bookstagrammin'
My favorite pictures from my Instagram this week.
Quote of the Week
"Sometimes words are just not enough."
~ Nicola Yoon, Everything, Everything
What did your week look like? What books did you read/get?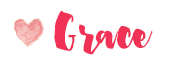 Related Posts