Weekly Rewind is a weekly feature where I will recap posts, books read, books bought and borrowed and whatever else from the past week. I've linked to The Sunday Post hosted by  Caffeinated Book Reviewer.
I feel like the pattern in these is it has been a crazy August. And it continued this week. Lots of calls, appointments, running around and then my dishwasher broke. And I need my dishwasher!! Thankfully it got fixed quickly. We finished up shopping for school clothes and shoes. I got my daughter's bus assignments and kindergarten is starting to feel real! Two more weeks until she starts. The end of the week my husband jetted off to Vegas for a bachelor party. Nice for him right??? Hope you all had a great week!
This week in blog posts
This week in reading
Stacking the Shelves
Random of the Week
How was your week? Get any or read any amazing books?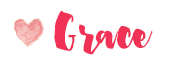 Related Posts