Weekly Rewind is a weekly feature where I will recap posts, books read, books bought and borrowed and whatever else from the past week. I've linked to The Sunday Post hosted by  Caffeinated Book Reviewer.
It was another hectic week here. Pretty similar to last week with appointments, phone calls and running around. Only this time I didn't squeeze in time to read. Oh well, it is what it is. It was the kids last week at camp and they were both sad for it to be over. I think we are both a little lost with about two and a half weeks to fill before school. Let's hope we all make it! I have been doing some back to school clothes shopping for the kids and man boys are hard to shop for. I bought so many girls clothes but just didn't love the boys stuff. It makes me sad they have so little in the way of options. Hope you all had a great week!
This week in blog posts
This week in reading
Back to the reading slow down this week.
Stacking the Shelves
Nothing this week!
Random of the Week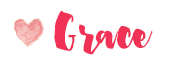 Related Posts