Weekly Rewind is a weekly feature where I will recap posts, books read, books bought and borrowed and whatever else from the past week. I've linked to The Sunday Post hosted by  Caffeinated Book Reviewer and Stacking the Shelves hosted by  Team Tynga's Reviews.
This week in blog posts
This week in reading
Finished: Has to Be Love by Jolene Perry
Finished: Everything, Everything by Nicola Yoon
Finished: Cinder by Marissa Meyer
Finished: Anne & Henry by Dawn Ius
ARC August Progress
Purchased/Borrowed/For Review
Cinder by Marissa Meyer (Borrowed-Audio)
Scarlet by Marissa Meyer (Borrowed-Audio)
Preschooled by Anna Lefler (For Review)
Bookstagrammin'
My favorite pictures from my Instagram this week.
Quote of the Week
"Sometimes, the things people don't say are louder than the words that come out of their mouths."
Robin Benway, Emmy & Oliver
What did your week look like? What books did you read/get?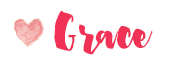 Related Posts