Weekly Rewind is a weekly feature where I will recap posts, books read, books bought and borrowed and whatever else from the past week. I've linked to The Sunday Post hosted by  Caffeinated Book Reviewer.
So I kind of disappeared for a week or so. I was in slump, in a funk, in a something. I really needed to just take a break. I read a little but mostly binged Game of Thrones. Like the whole series. I am ready for the new season! I am feeling better and should be back now – maybe just at a decreased schedule. Anywho along with that I didn't respond to a ton of comments but I did try to visit people who commented. I think I am just going to start fresh going forward otherwise I am afraid I will never catch up and won't even try. Sorry guys hope you understand.
We had a lovely holiday last weekend at the pool with good weather so that was nice. The kids started camp this week so I had a little time to myself and they love it so win-win. Hope you all had a great week.
This week in blog posts
This week in reading
Stacking the Shelves
Random of the Week
How was your week? Get any or read any amazing books?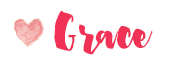 Related Posts