Weekly Rewind is a weekly feature where I will recap posts, books read, books bought and borrowed and whatever else from the past week. I've linked to The Sunday Post hosted by  Caffeinated Book Reviewer.
This week was pretty boring. We had workers here two days so not too bad. I think they have one more day left to get in our door and shutters and we will be done! Well there is more on the inside but let's not dwell on that. We had a scare on Friday  at tennis with the kids. Something happened and Addy got hit with a tennis racket and was gushing blood from her mouth. Man I was FREAKED out. Her tooth had gone through right above her lip. We got it to stop bleeding and the doctor said we didn't have to go to the hospital so we took it easy the rest of the day. But man that was scary at first sight. Hope you all had a great week!
This week in blog posts
This week in reading
Stacking the Shelves
None!
Make Me Read It Poll
If you haven't already please vote on what I should read for the readathon. You can vote for more than one.
What books do I NEED to read?
Random of the Week
How was your week? Get any or read any amazing books?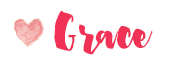 Related Posts