Weekly Rewind is a weekly feature where I will recap posts, books read, books bought and borrowed and whatever else from the past week. I've linked to The Sunday Post hosted by  Caffeinated Book Reviewer.
This week has been crazy!! We are having the whole outside of our house redone – rood, siding, windows, door. I feel like I am just running the kids around and then hanging out at other people's houses until the workers are done for the day. I am surprised I kept up as much as I did with the blog. One more week of this and we should be done and I will have a pretty house 🙂 Otherwise, not much going on which is nice. Hope you had a great week!
This week in blog posts
This week in reading
Stacking the Shelves
The first four were pickups with the Prime Day book deals. The first two were physical books and the other two were kindle pickups. NEW COLLEEN HOOVER!! The last book was an unsolicited ARC.

Random of the Week
How was your week? Get any or read any amazing books?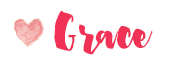 Related Posts