Weekly Rewind is a weekly feature where I will recap posts, books read, books bought and borrowed and whatever else from the past week. I've linked to The Sunday Post hosted by  Caffeinated Book Reviewer and Stacking the Shelves hosted by  Team Tynga's Reviews.
Boring week here which is a goo thing right?? I liked all the books I read so there is that! We are starting potty training my youngest this weekend and I am dreading it. Like big time. Wish me luck! 
This week in blog posts
[30 May] The Outliers (The Outliers, #1) by Kimberly McCreight
[1 Jun] Deception Island by Brynn Kelly
[3 Jun] Look Me in the Eye: My Life with Asperger's by John Elder Robison
[3 Jun] I Am America (And So Can You!) by Stephen Colbert, Richard Dahm, Paul Dinello, Allison Silverman, Michael Brumm, Eric Drydale, Rob Dubbin, Glenn Eichler, Peter Grosz, Peter Gwinn, Jay Katsir, Laura Krafft, Frank Lesser, Tom Purcell
This week in reading
Frannie and Tru // Year of Yes // One True Loves
Stacking the Shelves
Bought Anything Could Happen // Last Will and Testament // 
Love, in Duology: The Love in English and Love in Spanish Bundle
For Review Results May Vary
Borrowed   Salt to the Sea
Freebie   44 Chapters About 4 Men
Random of the Week
Quote of the Week
"Happiness comes from living as you need to, as you want to. As your inner voice tells you to. Happiness comes from being who you actually are instead of who you think you are supposed to be."
― Shonda Rhimes, 

Year of Yes: How to Dance It Out, Stand In the Sun and Be Your Own Person
How was your week? Get any or read any amazing books?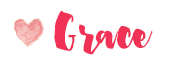 Related Posts