Weekly Rewind is a weekly feature where I will recap posts, books read, books bought and borrowed and whatever else from the past week. I've linked to The Sunday Post hosted by  Caffeinated Book Reviewer.
This is my first Sunday Post back since I took my break the other week. It is nice to be back but that week was a lovely breather. The weather has finally been nice the past few days but before that it was dreadful – so much rain! I have been in a New Girl spiral I can't get out of. I am liking it and in season 3. We have a busy weekend so I might be a bit MIA but I will be around eventually. Hope you all had a great week!
This week in blog posts
This week in reading

Stacking the Shelves

These were all review books besides Spellbook which the lovely Sam at WLaBB sent over. Thanks Sam!
Random of the Week
How was your week? Get any or read any amazing books?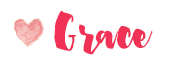 Related Posts