Weekly Rewind is a weekly feature where I will recap posts, books read, books bought and borrowed and whatever else from the past week. I've linked to The Sunday Post hosted by  Caffeinated Book Reviewer and Stacking the Shelves hosted by  Team Tynga's Reviews.
We had a healthy house this week – woohoo!! We spent a great day at the beach for Father's Day and perfect weather. The rest of the week was pretty boring. I did binge OITNB over the weekend into Monday and have to say it was a great season. I also accidently binged Master of None wit Aziz Ansari this week. I just wanted to have something on while I was cooking then went through the season in two days!
We got some of the pictures in from Mudderella this week so I will share those below. I had a lot of fun and did better than I did last year so there is that. Plus it was a lot better organized this year so it made it much better experience. Plus there was beer afterwards so yeah 🙂

This weekend we are packed with a fair, parties and thankfully wonderful weather. Hope you all had a great week!!
This week in blog posts
This week in reading
Low Country Stranger // Love, Luck & Lemon Pie
Stacking the Shelves
So I was one of the people who got Amazon credit from the Antitrust lawsuit that was settled. I had a whopping $137!! I guess I bought a lot of books in that time period. So that is why there is a crazy amount of books listed. I still have some $$ but I am holding onto it hoping for some sales in the near future.
Bought
The Deal // Us //Bittersweet // So Much More // Swerve // The Status of All Things // Forbidden //The Night We Said Yes // 738 Days // The Bird and the Sword // When We Collided // The Distance Between Lost and Found

Freebie
Lark // Kiss the Sky
Won
Before the Fall
Make Me Read It Readathon Poll
If you didn't vote already here is your last chance! I will be closing the poll soon!
[playbuzz-item url="//www.playbuzz.com/gracer39/make-me-read-it-readathon-voting"]
Random of the Week
Quote of the Week
"Don't cry because it's over, smile because it happened."
― Dr. Seuss
How was your week? Get any or read any amazing books?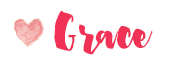 Related Posts