Weekly Rewind is a weekly feature where I will recap posts, books read, books bought and borrowed and whatever else from the past week. I've linked to The Sunday Post hosted by  Caffeinated Book Reviewer.
This was the first full week home with the kids and nothing to do. I have to say my mom and mother in law helped so much with keeping them busy taking them for days out. The weather was eh and got crappier as the week went on. Hope the sunny warm weather returns soon! I also didn't feel my best this week – lots of mild but obnoxious headaches. That made reading slow yet again. Maybe on of these weeks I will get it all together. Hope you had a great week!
This week in blog posts
This week in reading
Stacking the Shelves
Random of the Week
How was your week? Get any or read any amazing books?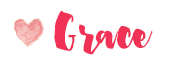 Related Posts