Weekly Rewind is a weekly feature where I will recap posts, books read, books bought and borrowed and whatever else from the past week. I've linked to The Sunday Post hosted by  Caffeinated Book Reviewer.
This week as been a horrible reading week. Hell, this month had been a horrible reading month. It is because we have been super busy and well Netflix. I was deep in a New Girl binge (finally done) but then went right into OITNB. Plus I have been exhausted and can't read for long. Hopefully it gets better!
The kids actually had one more week of their gym/dance class so we had that. We also had my daughter's preschool graduation which was adorable. They sang songs, the teachers put together a video with all pictures throughout the year and baby/current photos of each kid (totally made me emotional) and then they got their "diplomas". They had a little reception afterward too. So cute. We spent a lot of time outside and at the park too.
Saturday we had an eventful star to Father's Day Weekend when my son ran into a corner of cabinet and had a gushing cut and had to go to the ER. He is fine and handled it like a brave little dude he is.  Hope you all had a great week!
This week in blog posts
This week in reading
Stacking the Shelves
Random of the Week
How was your week? Get any or read any amazing books?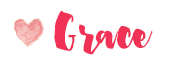 Related Posts