Weekly Rewind is a weekly feature where I will recap posts, books read, books bought and borrowed and whatever else from the past week. I've linked to The Sunday Post hosted by  Caffeinated Book Reviewer and Stacking the Shelves hosted by  Team Tynga's Reviews. 
So this week was the last week of preschool for my little one. Crazy how quick it went and how emotional I got (which isn't my usual). Otherwise, we enjoyed better weather and spent a lot of time outside. 
This week in blog posts
This week in reading
Purchased/Borrowed/For Review
Too many books again! There was a sale for Pivot Point that I couldn't pass up. Then Audible had a two books for one credit so I jumped on that! Some requests for review got approved and all of my library books that were on hold seem to be ready. NEED TO READ FASTER!
Bookstagrammin'
My favorite pictures from my Instagram this week.
Quote of the Week
"The best discoveries always happened to the people who weren't looking for them."
Morgan Matson, Amy & Roger's Epic Detour
What did your week look like? What books did you read/get?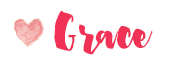 Related Posts