Weekly Rewind is a weekly feature where I will recap posts, books read, books bought and borrowed and whatever else from the past week. I've linked to The Sunday Post hosted by  Caffeinated Book Reviewer.
Guys this week was weird. My husband was on a guys trip from Wednesday until today – nice for him right??? So it was just me and the kids most of the time.We had mostly good weather all week but rain rolled in towards the weekend. Boo to that. Otherwise it was just business as usual. Hope you all had a great week!
This week in blog posts
This week in reading

Stacking the Shelves

Gah so many books! A lot of requested stuff came in now. The some books were on sale plus the Kindle First book of the month. I won a book of choice from Molly and picked Geekerella. Thanks Molly!! Then I won the monthly giveaway from Jen @ YA Romantics and got a gift card and picked out three books with it (the last three).
For Review


Bought/Kindle First/ Gifted

Random of the Week
How was your week? Get any or read any amazing books?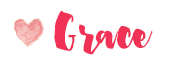 Related Posts