Weekly Rewind is a weekly feature where I will recap posts, books read, books bought and borrowed and whatever else from the past week. I've linked to The Sunday Post hosted by  Caffeinated Book Reviewer and Stacking the Shelves hosted by  Team Tynga's Reviews.
It was a nice short week it seemed with Monday being a holiday. A nice relaxing week here just enjoying the weather and the kids. I got my first BookWorm Box this week. It was fun to get book mail and I justified the purchase because it does go to charity. Maybe I'll do it again another month not sure yet. Yesterday was BookCon so hopefully I will have an update on that later in the week!
This week in blog posts
This week in reading
Finished: Absolutely True Lies by Rachel Stuhler ~ Fun, crazy and Hollywood story. Perfect for summer.
Finished: Her Sister's Shoes by Ashley Farley ~ Story about family and getting through things together. Really enjoyed it.
Purchased/Borrowed/For Review
Bookstagrammin'
My favorite pictures from my Instagram this week.
Quote of the Week
"We all fight our own private wars."
Benjamin Alire Saenz, Aristotle and Dante Discover the Secrets of the Universe
What did your week look like? What books did you read/get?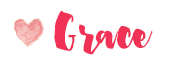 Related Posts