Weekly Rewind is a weekly feature where I will recap posts, books read, books bought and borrowed and whatever else from the past week.
I've linked to The Sunday Post hosted by  Caffeinated Book Reviewer and Stacking the Shelves hosted by  Team Tynga's Reviews.
It was a slower reading/listening week as I tried to catch up on doing reviews and some posts and didn't start anything new until Wednesday. In non book news, we had wonderful weather and spent a lot of time outside with the kids,had a  lovely lunch/playdate, sent time with the grandparents and celebrated my sister's birthday.
This week in blog posts
This week in reading
Purchased/Borrowed/For Review
Bookstagrammin'
My favorite pictures from my Instagram this week.
Quote of the Week
"There are people you meet that you get to know, and then there are people you meet that you already know."
Colleen Hoover, Confess
What did your week look like? What books did you read/get?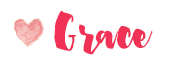 Related Posts