Weekly Rewind is a weekly feature where I will recap posts, books read, books bought and borrowed and whatever else from the past week. I've linked to The Sunday Post hosted by  Caffeinated Book Reviewer and Stacking the Shelves hosted by  Team Tynga's Reviews.
I finished Six Feet Under and I may or may not still be crying. I think I have a TV show hangover. I don't want to even start anything else. So clearly I didn't really read that much since I was so focused on that. The weather got pretty warm this week so that was nice. My daughter had off Friday for the holiday weekend so we had extra time to be outside and play. Hope everyone has a great weekend!
This week in blog posts
This week in reading
How To Keep Rolling After A Fall // Wildflower // Deception Island
Stacking the Shelves
Bought The Deep End (The Country Club Murders Book 1)
For Review Thirty Days to Thirty // How to Make Out
Borrowed   Year of Yes
Won Appealed // How It Feels to Fly // My Unscripted Life

Random of the Week
Quote of the Week
"Above all, be the heroine of your life, not the victim."
― Nora Ephron
How was your week? Get any or read any amazing books?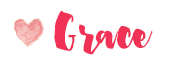 Related Posts