Weekly Rewind is a weekly feature where I will recap posts, books read, books bought and borrowed and whatever else from the past week.
I've linked to The Sunday Post hosted by  Caffeinated Book Reviewer and Stacking the Shelves hosted by  Team Tynga's Reviews.
Well after what felt like an action packed week (or at least weekend) last week there was't much going on here. Lots of walking with the kids, running errands and catching as much as I could of the Mad Men marathon before the series finale on Sunday. It was a good reading week though!
This week in blog posts
This week in reading
Purchased/Borrowed/For Review
There were quite a few sales this week so you can see I went above my normal book haul.
Bookstagrammin'
My favorite pictures from my Instagram this week.
Quote of the Week
"I have lost control over everything, even the places in my head."
Paula Hawkins, The Girl on the Train
What did your week look like? What books did you read/get?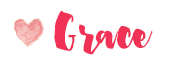 Related Posts