Weekly Rewind is a weekly feature where I will recap posts, books read, books bought and borrowed and whatever else from the past week. I've linked to The Sunday Post hosted by  Caffeinated Book Reviewer and Stacking the Shelves hosted by  Team Tynga's Reviews.
The weather was finally better!! We were outside much more and it was lovely. I ordered a ton of books during the Mother's Day sale on BookOutlet.com and they came in yesterday. WOOHOO! Otherwise, all was pretty quiet here. Hope all the folks who went to BEA had a blast!
This week in blog posts
This week in reading
I Am America (And So Can You!) // Silver Bastard // The Outliers
Stacking the Shelves
Bought Painted Faces
Borrowed Silver Bastard
For Review Replica // Dessert First // With Malice // Lowcountry Stranger
BookOutlet Order See below

My TBR List Winner
Random of the Week
Quote of the Week
"I am no fan of books. And chances are, if you're reading this, you and I share a healthy skepticism about the printed word. Well, I want you to know that this is the first book I've ever written, and I hope it's the first book you've ever read. Don't make a habit of it."
― Stephen Colbert, 

I Am America
How was your week? Get any or read any amazing books?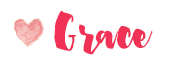 Related Posts