Weekly Rewind is a weekly feature where I will recap posts, books read, books bought and borrowed and whatever else from the past week. I've linked to The Sunday Post hosted by  Caffeinated Book Reviewer.
Another weird weather week. It was chilly, windy but there was some sun. I need some warmer temperatures soon. I had a good reading week in the beginning but it really lagged at the end. That was because a lot of my normal reading time was filled with the cuteness that is my kids and their Mother's Day Tea celebrations at school. They sang, and made us desserts and gave us gifts. Adorable they are. Hope you all had a great week and Happy Mother's Day to all the moms out there!
This week in blog posts
This week in reading

Stacking the Shelves

My TBR List Winner
Random of the Week
How was your week? Get any or read any amazing books?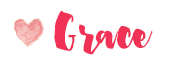 Related Posts