Weekly Rewind is a weekly feature where I will recap posts, books read, books bought and borrowed and whatever else from the past week.
I've linked to The Sunday Post hosted by  Caffeinated Book Reviewer and Stacking the Shelves hosted by  Team Tynga's Reviews.
Happy Mother's Day! I am having a brunch and hopefully relaxing today. I went totally out of character and did Mudderella – A 5 mile obstacle course yesterday. So if this is published I survived!! I will have a post on this later this week. I also got to go to my daughter's preschool for Mother's Day Tea and it was super adorable. I did a paint and wine class for my sister's birthday which was a blast. I have done this before and it a really fun night out every time and I highly recommend. Hope everyone had a wonderful week!
This week in blog posts
This week in reading
Purchased/Borrowed/For Review
Bookstagrammin'
My favorite pictures from my Instagram this week.
Quote of the Week
"But maybe happiness isn't in the choosing. Maybe it's in the fiction, in the pretending: that wherever we have ended up is where we intended to be all along. "
Lauren Oliver, Requiem
What did your week look like? What books did you read/get?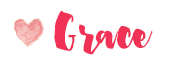 Related Posts