Weekly Rewind is a weekly feature where I will recap posts, books read, books bought and borrowed and whatever else from the past week. I've linked to The Sunday Post hosted by  Caffeinated Book Reviewer.
This week was an amazing reading week although The Score was was actually finished last week but my post was already scheduled. It was a busy week with running around, running errands and what not. My kids had their second tennis lesson and did well this week. They are so cute trying to play. The weather has finally gotten warmer but the sun hasn't always been out. Also bought some more summery clothes to try and push the weather in the right direction. I am excited because the new season of Catastrophe came out on Friday. Hoping to get some good family time in this weekend and enjoy the warmer temps. Hope you all had a great week!
This week in blog posts
This week in reading

Holy wow on my reading. Like I said The Score was last week really but still.
Stacking the Shelves

Random of the Week
How was your week? Get any or read any amazing books?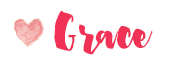 Related Posts