Weekly Rewind is a weekly feature where I will recap posts, books read, books bought and borrowed and whatever else from the past week.
I've linked to The Sunday Post hosted by  Caffeinated Book Reviewer and Stacking the Shelves hosted by  Team Tynga's Reviews.
I discovered audiobooks this week and its a whole new game ladies and gentlemen! Otherwise just another week.
This week in blog posts
This week in reading
Purchased/Borrowed/For Review
Bookstagrammin'
My favorite pictures from my Instagram this week.
Quote of the Week
"I want to bleed all the feelings out of me."
Lauren Oliver, Requiem
What did your week look like? What books did you read/get?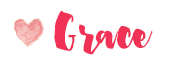 Related Posts