Weekly Rewind is a weekly feature where I will recap posts, books read, books bought and borrowed and whatever else from the past week. I've linked to The Sunday Post hosted by  Caffeinated Book Reviewer and Stacking the Shelves hosted by  Team Tynga's Reviews.
This week was more good weather so which meant more time outside. YAY! I actually bought myself some clothes which rarely happens although I love to shop. I finished Season 2 of Unbreakable Kimmy Schmidt. Started out eh but got better as it went on. Otherwise that was it! Hope you all had a great week!
This week in blog posts
This week in reading
The Art of Being Normal //The Year We Turned Forty
Stacking the Shelves

For Review How to Keep Rolling After a Fall // Swear on This Life // The Perfect Girl // Deception Island
Purchased Scarlett Epstein Hates It Here
Random Thought of the Week
Quote of the Week
"But what she wished she could tell her thirty-nine-year-old self now was that even though their love wasn't as shiny as it used to be, it didn't mean that it didn't have merit."
― Liz Fenton & Lisa Steinke, The Year We Turned Forty
How was your week? Get any or read any amazing books?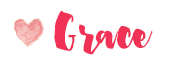 Related Posts