Weekly Rewind is a weekly feature where I will recap posts, books read, books bought and borrowed and whatever else from the past week. I've linked to The Sunday Post hosted by  Caffeinated Book Reviewer.
This was a weird week. I felt tired and kind of blah after a busy Easter weekend. So I wasn't very productive but that is ok. I did binge some Netflix and read a bit. Oh and the last HP came in from the library so I have been listening and can't wait to finish and then watch the last movies.  The exciting thing that happened is my friend went into labor and had her baby. Can't wait to visit them 🙂 Hope you all had a great week!
This week in blog posts
This week in reading
I loved A Million Junes so much!! First & Then was as cute as its cover 🙂
Stacking the Shelves

Random of the Week
How was your week? Get any or read any amazing books?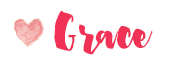 Related Posts