Weekly Rewind is a weekly feature where I will recap posts, books read, books bought and borrowed and whatever else from the past week. I've linked to The Sunday Post hosted by  Caffeinated Book Reviewer.
Ugh to the weather again this week. There was one day that was kind of nice but not really. The bad weather has just put me in a blah mood and it hasn't helped my reading. I watched a lot of TV and movies this week plus more knitting. My husband did a tiny bit of traveling this week and that is always no fun. I did go on a little shopping spree but not for me. My kids needed spring clothes so I went out and got a bunch. I figure if I buy some maybe the weather will turn!!!! Hope you all had a great week!
This week in blog posts
This week in reading
This is totally hoping I finally made it through Goodbye Days. It is taking me forever. This is like a push to get it done by the time the post is out!
Stacking the Shelves

Random of the Week
How was your week? Get any or read any amazing books?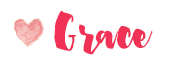 Related Posts