Weekly Rewind is a weekly feature where I will recap posts, books read, books bought and borrowed and whatever else from the past week.
I've linked to The Sunday Post hosted by  Caffeinated Book Reviewer and Stacking the Shelves hosted by  Team Tynga's Reviews.
Hope everyone had a wonderful week because mine was great! This is mostly due to wonderful weather here and being able to get outside with kids.
This week in blog posts
This week in reading

Finshed: The Goldfinch by Donna Tartt – Finished with an hour left on the library loan. BOOM.
Current Read: Requiem by Lauren Oliver – Almost done. So nice to have a quicker read after such a long one.
Next: The Girl on the Train by Paula Hawkins – Very excited about it
Purchased/Borrowed/Given for Review
Bookstagrammin'
My favorite pictures from my Instagram this week.
Quote of the Week
"Sometimes I feel like if you just watch things, just sit still and let the world exist in front of you – sometimes I swear that just for a second time freezes and the world pauses in its tilt. Just for a second. And if you somehow found a way to live in that second, then you would live forever."
Lauren Oliver, Pandemonium
What did your week look like? What books did you read/get?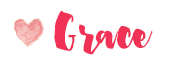 Related Posts