Weekly Rewind is a weekly feature where I will recap posts, books read, books bought and borrowed and whatever else from the past week. I've linked to The Sunday Post hosted by  Caffeinated Book Reviewer and Stacking the Shelves hosted by  Team Tynga's Reviews.
Another low key week which is nice. We picked up my daughter's outfit for her dance recital in June. Her dance class is really low key but so cute and I can't wait. I binged Catastrophe season 2 on Monday. Yup its only 3 hours the whole season so easy peasy. I suggest watching seasons 1 &2. Plus Unbreakable Kimmy Schmidt Season 2 came out Friday so I am pumped about that.
This week in blog posts
This week in reading
Some Women // Summer of Sloane // Dangerous Girls
Stacking the Shelves
Purchased What We Saw // Finding Jake
Borrowed Career of Evil
For Review Been Here All Along
Random Thought of the Week
Quote of the Week
"Any one of us could be made to look a monster, with selective readings of our history."
― Abigail Haas, 

Dangerous Girls
How was your week? Get any or read any amazing books?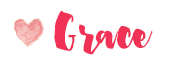 Related Posts