Weekly Rewind is a weekly feature where I will recap posts, books read, books bought and borrowed and whatever else from the past week. I've linked to The Sunday Post hosted by  Caffeinated Book Reviewer and Stacking the Shelves hosted by  Team Tynga's Reviews.
Boring week here. We got back to our normal schedules after spring break. I signed the kids up for summer camp (yahoo!!). We had yucky cold and rainy weather here most of the week so that was depressing. I put down Glass Sword for now as I was aggressively not into it. Hope you guys had a great week!
This week in blog posts
This week in reading
Lies and Other Acts of Love // The Decent Proposal // Dreamology
Stacking the Shelves
Won
Tell Me Three Things – Thanks to the ladies who hosted The Clean Slate ReadAThon earlier this year!!
For Review
First Comes Love // Frayed
My TBR List April Winner
With 40% of the vote, Dangerous Girls took the win. Look out for the review the last Saturday of April.
Random Thought of the Week
Quote of the Week
"The lies  that matter most are the ones we tell ourselves."
― Kristy Woodson Harvey, Lies and Other Acts of Love
How was your week? Get any or read any amazing books?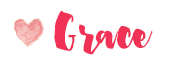 Related Posts