Weekly Rewind is a weekly feature where I will recap posts, books read, books bought and borrowed and whatever else from the past week. I've linked to The Sunday Post hosted by  Caffeinated Book Reviewer and Stacking the Shelves hosted by  Team Tynga's Reviews.
Boring week. Slow reading week. Tired week. Sick week. I am feeling pretty blah lately so ith that I have two posts scheduled for next week then I am taking some time off. I hope to be back the 21st. I'll be around and commenting a bit though!!
This week in blog posts
This week in reading
Finished: Half Bad by Sally Green
Finished: All the Light We Cannot See
Stacking the Shelves
HarperCollins Children just approved me for a bunch of titles. WooHoo!!
I had another gift card and some credits plus a bunch of books went on sale so this happened
Audiobooks on Sale
Freebie
Bookstagrammin'
My favorite pictures from my Instagram this week.
Quote of the Week
"The trick is not to mind.
Not to mind about it hurting.
Not to mind about anything."
― Sally Green, 

Half Bad
How was your week? Get any or read any amazing books?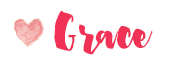 Related Posts