Weekly Rewind is a weekly feature where I will recap posts, books read, books bought and borrowed and whatever else from the past week. I've linked to The Sunday Post hosted by  Caffeinated Book Reviewer.
My reading slowed down a bunch this week because I am waiting on some audios from the library. I also focused on working out more this week which took away from reading and cleaning. It is so hard to balance everything!!  I think my son is going through a growth spurt or learning leap because he has been a beast this week. It has been super frustrating. Also the wind this week was insane. Hopefully better weather will come back soon. Hope you all had a great week!
Don't forget to check out my giveaway for my blogoversary here!
This week in blog posts
This week in reading
Stacking the Shelves

Random of the Week
How was your week? Get any or read any amazing books?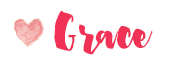 Related Posts