Weekly Rewind is a weekly feature where I will recap posts, books read, books bought and borrowed and whatever else from the past week. I've linked to The Sunday Post hosted by  Caffeinated Book Reviewer and Stacking the Shelves hosted by  Team Tynga's Reviews.
It is good to be back guys!! I needed the time off but missed blogging. It's was a crazy couple weeks off. We had my daughter's birthday, her friends party and the family party. Glad that is over!! March Madness also started which is a HUGE deal in my house. The highlight so far was Indiana beating Kentucky. Oh that and getting tickets to the Sweet 16 in Philly 🙂 Exciting times for my husband (and me too!!) Unfortunately that game didn't go so well last night. Still we had fun being there. I am also very happy to have some nicer weather and be able to get outside with the kids. I think it helped et rid of the blahs. Hope everyone had a great week!
This week in blog posts
This week in reading
Well more than this week. This is what I read since my last recap on 3.6.16
Girl Last Seen // A Study in Charlotte // The Passenger // Seven Ways We Lie // The Leaving Season // Beyond Belief // Gena/Finn // Never Never Part 3 // Burying Water
Stacking the Shelves
Purchased, Freebies or Won
Pretty Baby // Crown & Arrow // The Song of David // Him // A Stone in the Sea // This is Love
For Review
Summer of Sloane
Borrowed
The Truth According to Us // Glass Sword
Random Thought of the Week
Quote of the Week
"I want to be like water too. I want to be resilient, to go where I'm meant to go."
― K.A. Tucker, 

Burying Water
How was your week? Get any or read any amazing books?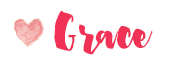 Related Posts