Weekly Rewind is a weekly feature where I will recap posts, books read, books bought and borrowed and whatever else from the past week. I've linked to The Sunday Post hosted by  Caffeinated Book Reviewer and Stacking the Shelves hosted by  Team Tynga's Reviews.
Not much going on this week. I flew through and LOVED Pivot Point I am slowly getting through Half Bad. I got my hair did. Love getting my hair cut. It always looks so pretty then I struggle to make it look like that until I go back lol. My daughters 4th birthday is coming up so I have been doing stuff for her party – her first real party with friends. I also bought her some presents. I kind of can't wait until it is over because it is giving me anxiety ugh.  Hope you all have an amazing week!
This week in blog posts
This week in reading
Finished: Pivot Point by Kasie West
Stacking the Shelves
Remember When by T. Torrest (Purchased)
The Weight of Guilt by Jon Ripslinger (Purchased)
I Like You Just Fine When You're Not Around by Ann Wertz Garvin (For Review)
Bookstagrammin'
My favorite pictures from my Instagram this week.
Quote of the Week
"Because an illusion is an illusion. Reality always exists despite the facade."
― Kasie West, 

Pivot Point
How was your week? Get any or read any amazing books?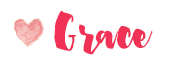 Related Posts