Weekly Rewind is a weekly feature where I will recap posts, books read, books bought and borrowed and whatever else from the past week. I've linked to The Sunday Post hosted by  Caffeinated Book Reviewer.
It was a pretty good week. My baby had a kindergarten orientation in town. I can't believe she goes next year. Time is going by too fast!!! It was my husband's birthday this week but he was working late so we just had cupcakes but got together with family yesterday for it. Also, it was amazing outside this week. Like the kind of weather I would kill for all year long – sunny, warm (but not too warm) with a little breeze. Needless to say, we spent a lot of time outside. Hope you all had a great week!!
This week in blog posts
This week in reading
Stacking the Shelves

Won/Purchased


I won Obsessive Booknerds blogoversary giveaway and one the awesome mug below and a gift card I sued to by Good Boy. Thanks Lauren!

Random of the Week

How was your week? Get any or read any amazing books?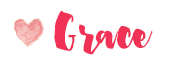 Related Posts