Weekly Rewind is a weekly feature where I will recap posts, books read, books bought and borrowed and whatever else from the past week. I've linked to The Sunday Post hosted by  Caffeinated Book Reviewer and Stacking the Shelves hosted by  Team Tynga's Reviews.
Happy Valentine's Day! Love is in the air and all that jazz. In reality, it is just another Sunday. And one without football I might add! This week was rough. My eldest didn't feel well Sunday into Monday. Then I didn't feel great as well. Mine came with a side of a massive headache for three days so my reading was limited this week. I really didn't want to do anything but curl up and sleep. I have kids so that didn't happen either. Oh well! By the end of the week we were all fine though so there is that. Hoping this week goes a bit better! 
This week in blog posts
This week in reading
Finished: The Game Plan by R.L. Mathewson
Finished: The Wrath and the Dawn by Renee Ahdieh
Stacking the Shelves
Bookstagrammin'
My favorite pictures from my Instagram this week.
They don't exist because I felt so crappy this week I decided to take a week off!
Quote of the Week
"Love is—a shade of what I feel."
― Renee Ahdieh, 

The Wrath and the Dawn
How was your week? Get any or read any amazing books?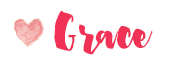 Related Posts