Weekly Rewind is a weekly feature where I will recap posts, books read, books bought and borrowed and whatever else from the past week. I've linked to The Sunday Post hosted by  Caffeinated Book Reviewer.
This week was not that great. The Pats won the Superbowl which kind of sucked. Then my husband left on business for a couple of days but his flight home got canceled because of a snow storm we had. Which snow in general stinks and the kids didn't have school. Then my husband was off for a couple of days again. The point of all of that is I am tired and want to crawl and hide somewhere and sleep for a long time. No such luck lol. I did get a lot of books this week so there is that. Hope you all had a better week!!
This week in blog posts
This week in reading
Stacking the Shelves

Thanks Lindsey for The Secret of a Heart Note!
My TBR List Winner
Random of the Week

How was your week? Get any or read any amazing books?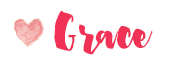 Related Posts